Microsoft did its big annual E3 shindig today. Of course, it's not E3 because that's in a graveyard somewhere being pointed at by industry know-it-all Jeff Grubb. But unlike Sony, the Team in Green has decided to retain its Sunday evening summer showcase slot, so if you ignore the fact this was a pre-recorded livestream – there were no Maseratis or Keanu Reeves on a grossly expensive makeshift stage – it kinda felt like E3. A little bit. Where were we going with this?
Oh right, yeah! So, the showcase targeted titles due to release in the next 12 months, but there probably should have been a big fat asterisk next to Starfield because, um, yeah. We'll believe it when we see it. Other games included a beautiful new Forza Motorsport, the forthcoming Arkane co-op shooter Redfall, and some updates to existing releases like Sea of ​​Thieves and Grounded. The platform holder did break its "coming in the next year" condition for an announcement with Hideo Kojima, but we suppose that's fair enough – even if it sounds like the cloud-based project is eons away.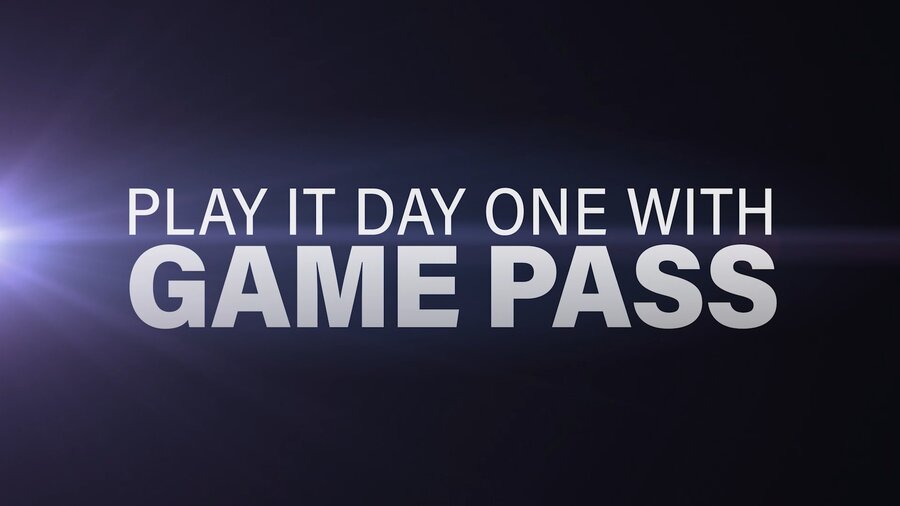 All in all it was a perfectly respectable showcase with a selection of good if not mind-blowing titles. There was plenty of gameplay, a mixture of first-party and third-party content, and we'd argue a reasonable smattering of budgets and scopes. The best-received announcements appear to be the ports of Persona – no word on whether those will come to PS5 or PS4, by the way – but we're talking about a title first released on the PSP in 2009 and another that launched on the PS Vita in 2012. Y'know!
Anyway, our big takeaway was that everything is on Game Pass – gold almost everything anyway. They really, really hammered this home. Like, to the degree where every single trailer ended with a "Play It Day One on Game Pass" ident and we now see it every time we close our eyes. But, if it wasn't already obvious, it really put into sharp focus just how much of an uphill battle Sony has with its new third-party PS Plus. Reminder: the revamp launches in North America tomorrow and we still don't know whether the PS1 games will use NTSC ROMs or not – and we definitely don't know the full lineup of All PS Plus Games.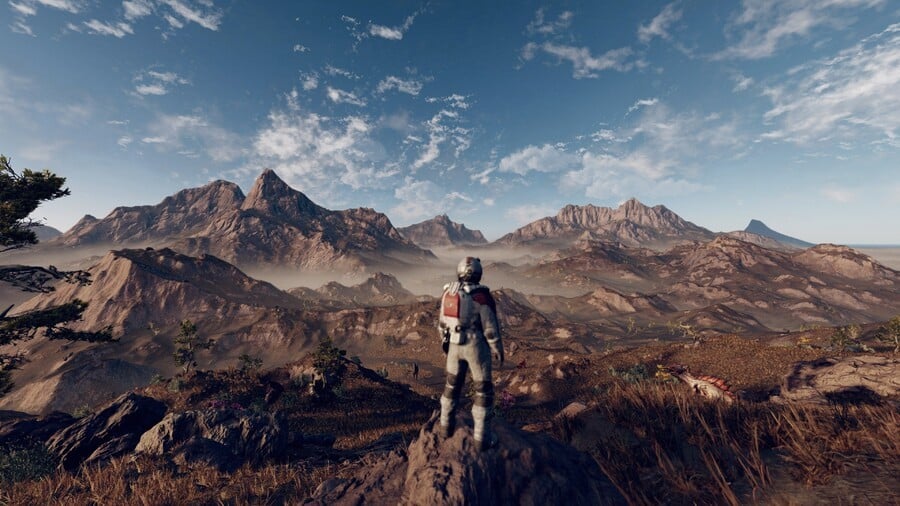 Sony, of course, sees its business a little differently. It's ambled aimlessly about the "virtuous cycle", and how it's concerned that releasing its first-party games day one into a subscription could hurt the quality of its content. (Well, the Sony developed MLB The Show 22 aside, anyway!) This is almost certainly all true, but at what point does consumer perception begin to furrow its brow at a $69.99 copy of The Last of Us: Part I when the competitor is giving away everything for free*? Said competitor may have pockets that are trillion dollars deep, but that's not really the point, is it?
Now, to be fair, we've yet to see what the flow of content will be like for PS Plus Extra and PS Plus Premium – it'll be a few months before we can draw any firm conclusions. And, while it seems like Microsoft's business is booming, it's not like this is a zero-sum game: the PS5 is doing brilliantly well, too, aside from the fact you can't buy one of the bloody things! Maybe the Japanese giant will find a happy medium between adding big first-party releases in a timely manner and still registering huge full-price sales – a kind of best of both worlds that satisfies everyone, including the shareholders.
But another Xbox showcase down and we kinda come back to the cyclical conversation: the games were fine, but the services are doing the heavy lifting. Can Sony compete with that, considering its parent company has a much smaller kitty? Or is the impact of a rival's business model being exaggerated? It's certainly going to be an interesting generation; the industry looks likely to be unrecognizable by the end of it.
---
Remember, you can catch up on all the latest Xbox news courtesy of our friends over at Pure Xbox. Before you caterers leave us, though, be sure to share your thoughts in the comments section below. Does Sony have a Game Pass problem, or are you fine paying for the games you want to play? Think it through in the comments section below.
.